Kennett Square Development
Kennett Square is a new development created by Bruce Heys Builders from Ada, Michigan. The property, located at 8888 28th Street in Ada, features 30 acres of rolling terrain with gorgeous wooded lots in a secluded setting, yet only minutes away from downtown Ada and Cascade.
Eight executive lots with spectacular views, located in the Forest Hills School district.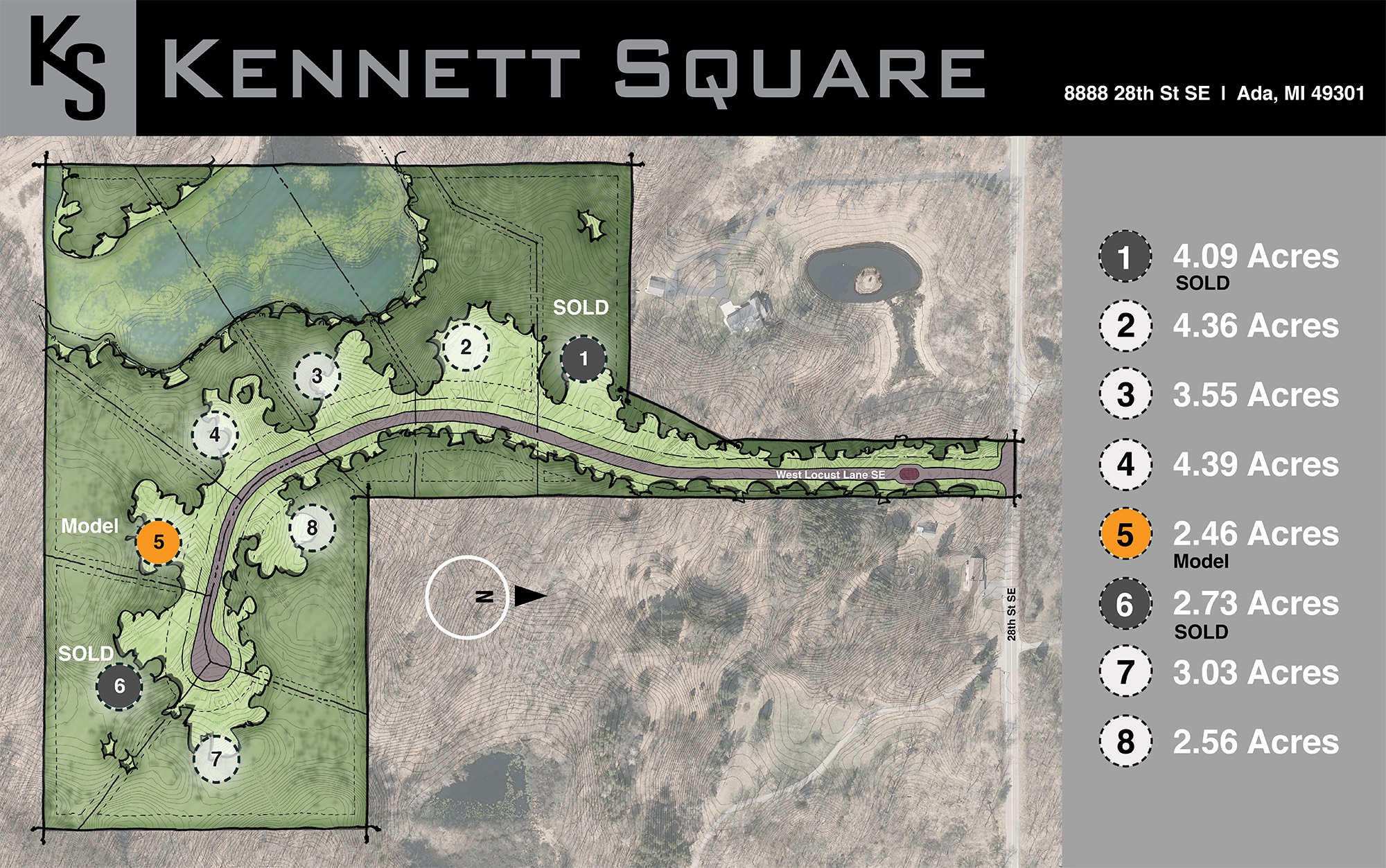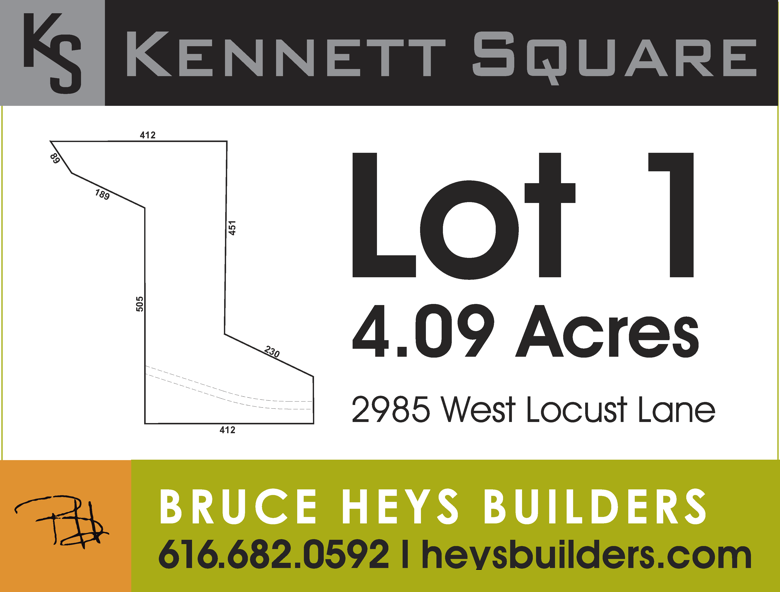 Lot 1: 2985 West Locust Lane –
SOLD
4.09 Acres
The gently rolling valley on this lot makes it suitable for a walkout home with views of the pond and awesome southern exposure. The four acre sprawling lot provides flexibility for locating any home on this property.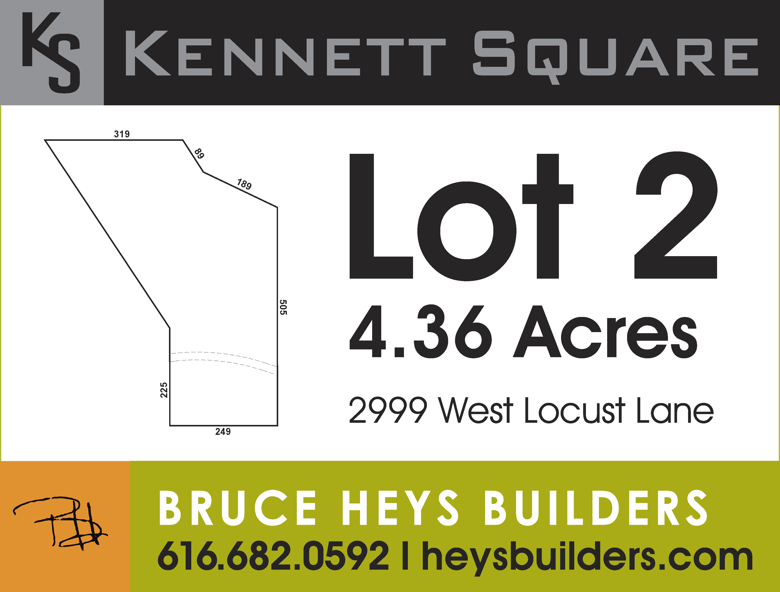 Lot 2: 2999 West Locust Lane
4.36 Acres
Over 4 acres of unique views of the pond, this lot is one of the most spectacular in the Kennett Square development. The southern exposure, breathtaking views of the pond and rolling terrain lend this lot to the best walkout site in the development.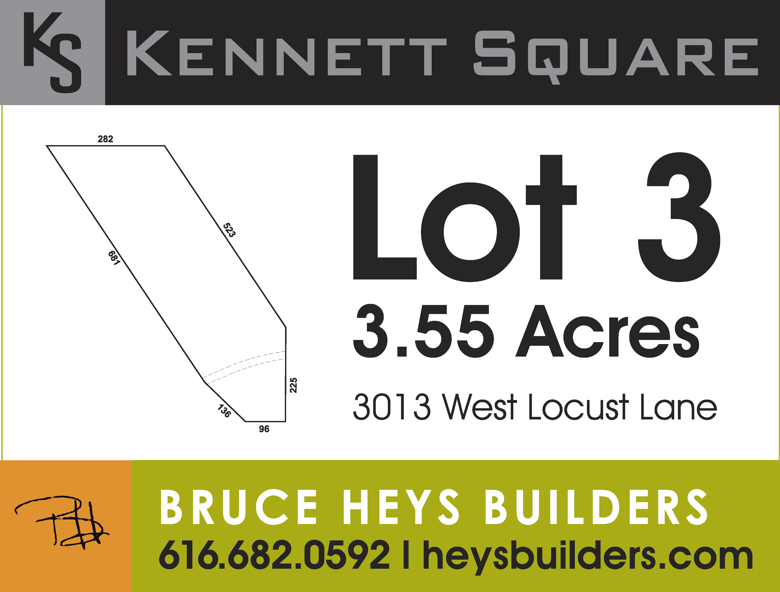 Lot 3: 3013 West Locust Lane
3.55 Acres
A waterfront property with southern exposure and great privacy, Lot 3 has a front row view of the amazing nature this development has to offer. The almost 4 acres provide privacy and many options to take advantage of all the views surrounding this piece of land.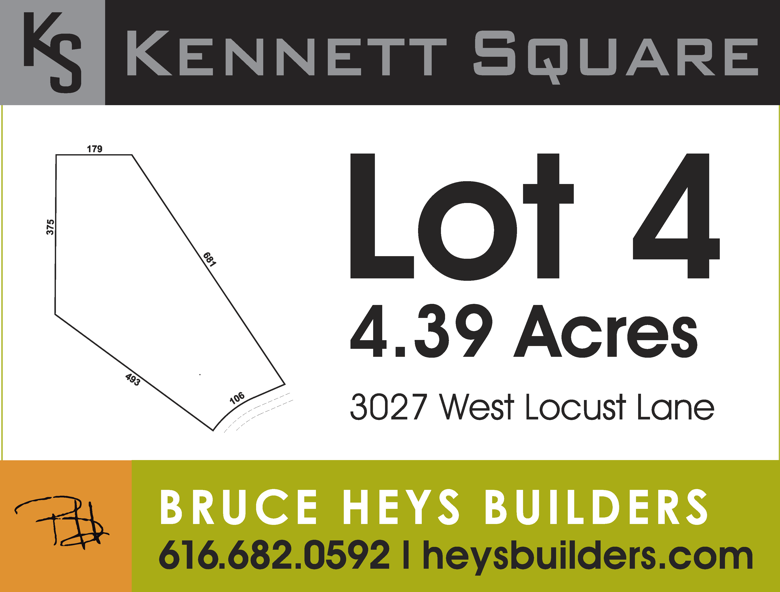 Lot 4: 3027 West Locust Lane
4.39 Acres
Nestled between a gently rolling hill to the north and the pond to the south, Lot 4 offers an amazing setting for a walkout home. The 4 plus acres are the most picturesque land in the development.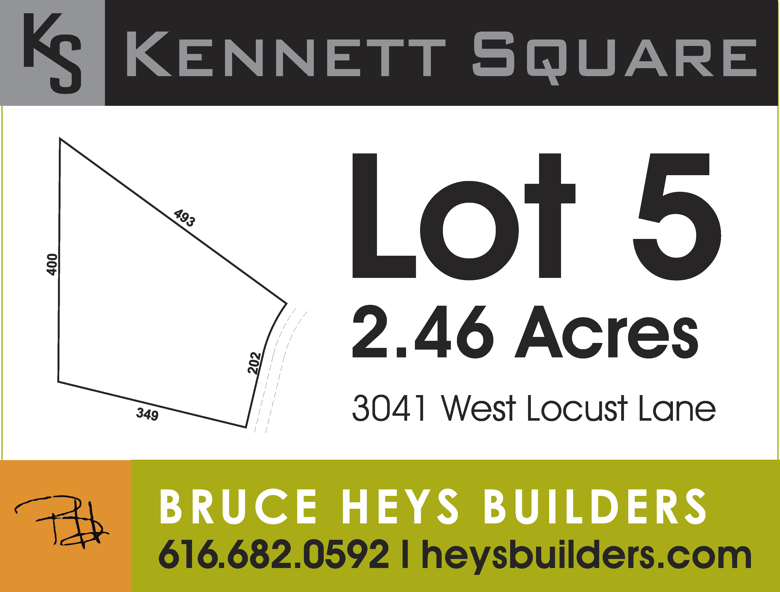 Lot 5: 3041 West Locust Lane –
Model
2.46 Acres
The site of the Bruce Heys Builders 2019 Parade Home sits on this elevated site near the cul-de-sac. The 2.5 acres of land offer breathtaking views of nature in an amazing private setting.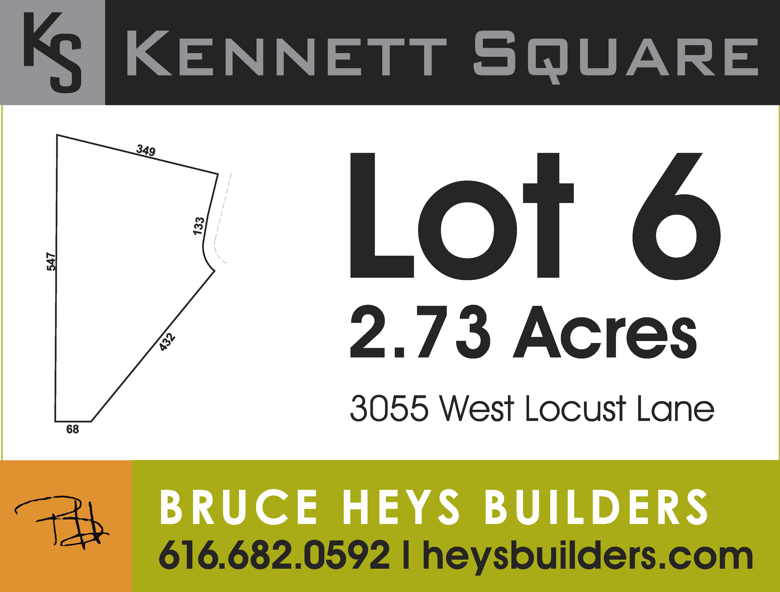 Lot 6: 3055 West Locust Lane –
SOLD
2.73 Acres
One of the most secluded lots in the development, Lot 6 offers a completely wooded space facing the south, allowing for a captivating walkout. The almost 3 acre parcel sits on the cul-de-sac and captures breathtaking views of acres of nature.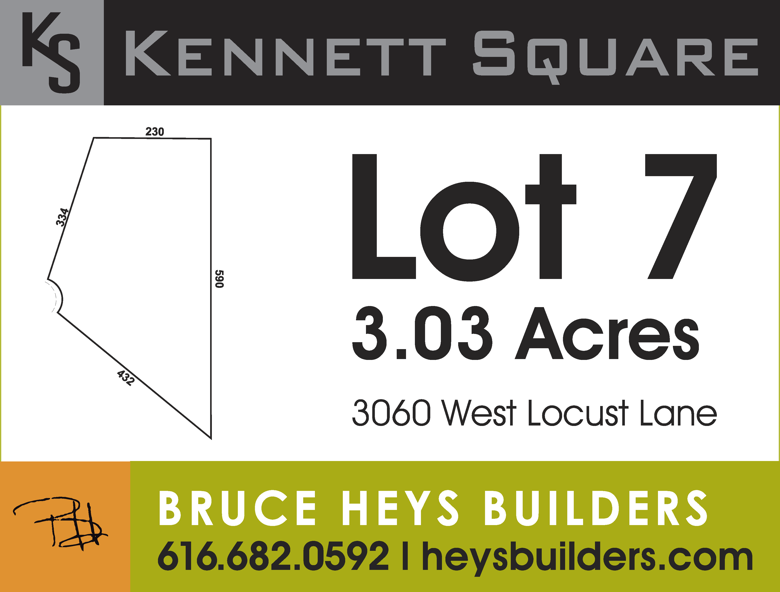 Lot 7: 3060 West Locust Lane
3.03 Acres
Have your own sanctuary with the rolling hills surrounding Lot 7. This lot sits in the back of the development on the cul-de-sac to create a private space for a home on 3 plus acres.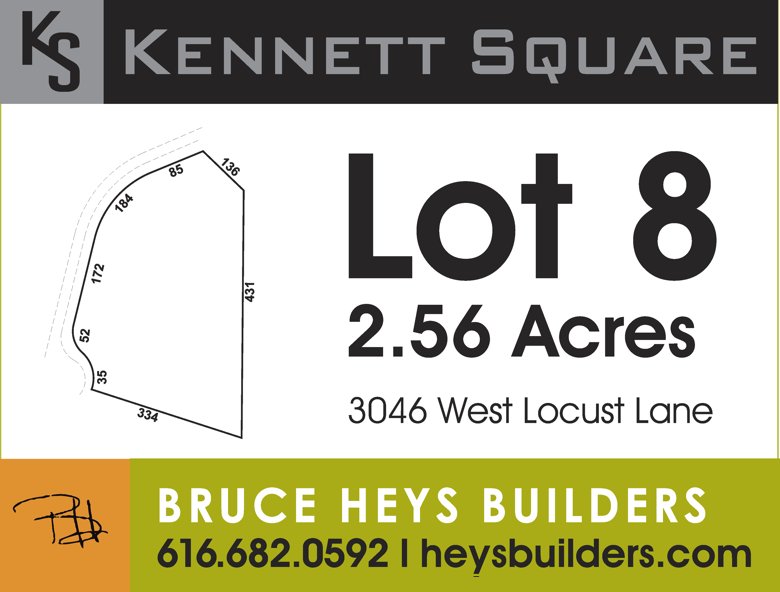 Lot 8: 3046 West Locust Lane
2.56 Acres
Another very private lot in the development, Lot 8 offers magnificent views of rolling terrain, nature and heavily wooded land. The 2.5 acre parcel lends to a stunning walkout site with potential for a beautiful back yard.
Schedule a Kennett Square Development site tour.
Either call 616-682-0592 or email info@heysbuilders.com to discuss Kennett Square Development lot options or discuss how Bruce Heys Builders can help you construct your dream home.